JULY 2023 - Summer In Full Swing
Summer is in full swing – and that means spending lots of time in the great outdoors! While we all love taking long walks, laying by the pool and enjoying the sunny days of summer, it is important that we stay safe. Ticks are rampant this time of year, and some can carry Lyme Disease. If not treated early and effectively, this disease can cause long-term, chronic illness. What can you do to help prevent a tick bite? Be A.W.A.R.E.:
AVOID areas where

ticks 

live, such as long grass, beach grass, wood piles, stone walls, bushy areas and perimeters where the lawn meets the woods.
WEAR light-colored clothing to spot ticks more easily and long-sleeved shirt tucked in at the waist, long pants tucked into high socks, closed-toe shoes and a hat with your hair tucked in.
APPLY EPA-approved tick repellent (such as picaridin or DEET) to skin and insecticide (like permethrin) to clothing and shoes as directed. 
REMOVE clothing upon entering the home; toss into the dryer at high temperature for 10-15 minutes to kill live ticks.  
EXAMINE yourself and your pets for ticks daily. Feel for bumps, paying close attention to the back of knees, groin, armpits, in and behind the ears, belly button and scalp.  
And Dr. Rebecca Byard has tips if you are bitten. Read on for more!
---

What happens if I'm bitten by a tick?
Before you go ripping that tick off of your skin, notice the coloring and size of the tick. Take a picture! This will help your doctor give you the most appropriate treatment. Estimate how long the tick could have been in your skin. Ticks are typically engorged by the time they are noticed, and we know that ticks have to be embedded for 24-48 hours to transmit the disease to you. 
Now what? Remove the tick. Use a pair of tweezers and grab the tick by its head, gently and steadily pulling on it until it lets go, pulling in an upward motion. If a part of the mouth remains in your skin, don't panic. And do not go digging for it, as that can increase your risk of cellulitis. The mouth parts will just be grown out with the skin, and if you can't get the tick at all, just know that after a time they will spontaneously let go and fall off. 
After removal, disinfect the site and wash your hands. Contact your DCPP doctor ASAP, because you may be eligible for a medication that will prevent you from developing Lyme.
---
DCPP Welcomes Dr. Emily Scott!
Dr. Emily Scott (she/her) is a doctor of Osteopathic Medicine with specialties in primary care, sports medicine and preventative medicine. She is currently welcoming meet-and-greet appointments and will begin seeing patients in August. Her practice will be located at 201 S Highland Ave. #101, in Pittsburgh's East End.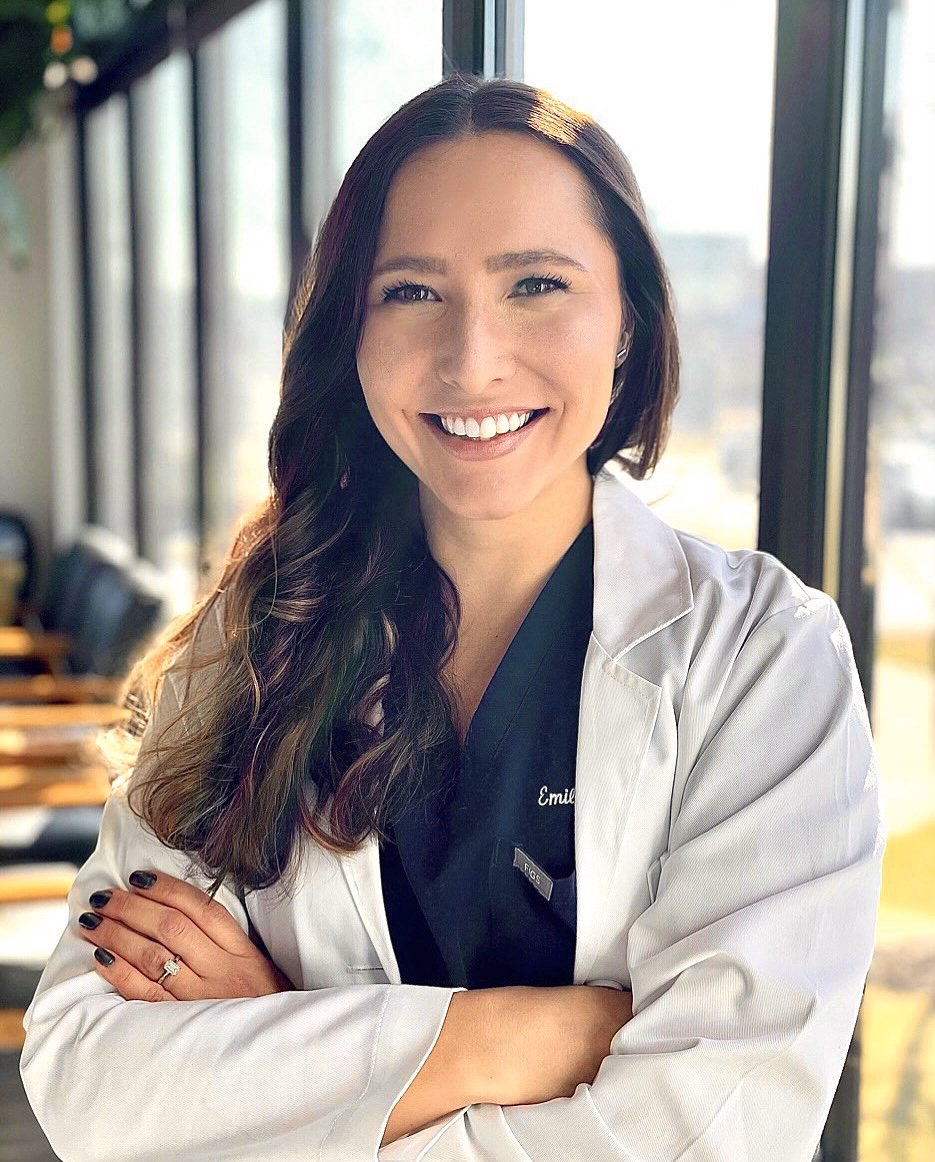 A Pittsburgh native, she grew up in a suburb of Pittsburgh and attended Duquesne University for her undergraduate studies, earning a bachelor's degree in biology and a minor in psychology. She then went on to study medicine at the Kentucky College of Osteopathic Medicine. She completed her residency in family medicine at the Washington Hospital in Washington, Pennsylvania, and her primary care sports medicine fellowship at the UPMC St. Margaret Primary Care Sports Medicine Fellowship. There she cared for athletes from youth to professional levels.
Dr. Scott specializes in both family medicine and non-surgical orthopedics. She is able to perform procedures such as ultrasound guided injections for a wide variety of conditions, prolotherapy, PRP, dry needling, trigger point injections and more. Outside of medicine, Dr. Scott enjoys cooking, yoga, road and trail running, cycling, competing in triathlons, hiking, camping, pickleball, and watching and playing hockey, and attending concerts. She also enjoys spending time with her fiancé Paul, family, friends and her black lab mix, Cece.  Welcome, Dr. Scott, to the DCPP family!
Don't forget: Dr. Ashley Loughner and Dr. Rebecca Byard also are accepting new patients at their practices in Wexford and Mt. Lebanon, respectively. Plus, Dr. Loughner is now seeing patients once a week at the Allison Park office, as well.
---

Updates from our docs
Cranberry Community Days: Dr. Loughner will have a table at Cranberry Community Days, July 13-15, at Community Park (111 Ernie Mashuda Drive). Stop by, say hello and learn more about her practice.
It's Farmers' Market season: Come say "hi" to Dr. Byard at the Greentree Farmers Market from 4-7 p.m. July 13, with more dates to come. The market is located at 895 Greentree Road in the Green Tree Park lower parking lot. 
Walk with a Doc: Join Dr. Natalie Gentile as she continues her Walk with a Doc program. The next walk is scheduled for 9:30 a.m. July 28 at the entrance of Highland Park. If you can't make it this month, fear not! Walk with a Doc will happen every fourth Friday of the month during the nice weather season. The event is free and open to the public. 
Mark your calendars: It's (almost!) time for Pittsburgh VegFest: This annual outdoor summer food festival brings together plant-based favorites with music, vendors and much more from 11 a.m. to 5 p.m. Saturday, Aug. 5 in North Side's Allegheny Commons Park. Dr. Gentile will be hosting a special Walk with a Doc at 9 a.m. before the event begins, along with having a table at the event. Dr. Scott also will join her to meet and greet with festival goers. There will be a giveaway, too! Learn more at pittsburghvegfest.org.
---

DCPP News
Dr. Gentile has a regular segment on the new KDKA-TV talk show, "TALK PITTSBURGH." See her segment at 3 p.m. every other Wednesday to discuss the health issues that matter most to you! Some of her recent appearances focused on the healthy brain benefits of fermented foods and self-love yoga. If you missed them, watch her latest segments on the CBS Pittsburgh website.

SweatNet Pittsburgh podcast: Dr. Gentile talked about all-things Rebel Wellness, her new space in Pittsburgh's East End featuring workshops, fitness classes and teaching kitchen sessions. Give it a listen on Spotify. 
---

Recipe of the Month: Vegan Caesar Salad
 INGREDIENTS: For the salad, toss:
1 head of romaine lettuce, washed and chopped
1 bunch of dino kale, washed and chopped
3 stalks of celery, chopped
½ cup hemp seeds 
½ cup capers
1 can of chickpeas, drained
2 TBSP olive oil 
For the dressing, combine:
1 cup whole (unroasted) cashews
1 snack-size (2-by-3-inch) sheet roasted nori, crumbled (optional)
¼ cup nutritional yeast, plus more for serving
¼ cup fresh lemon juice (from 1 to 2 lemons)
3 garlic cloves
2 teaspoons brine from a jar of capers
1 teaspoon Dijon mustard
1 TBSP white miso paste
¾ teaspoon kosher salt
½ teaspoon freshly ground black pepper
DIRECTIONS:
Heat the oven to 400 degrees. On a medium baking sheet, toss the chickpeas with 2 tablespoons oil; season generously with salt and pepper. Bake until chickpeas are browned and crisp – about 30 minutes – stirring halfway through.
While the chickpeas roast, prepare your dressing: To a high-speed blender, add all the dressing ingredients, plus ¾ teaspoon kosher salt, ½ teaspoon pepper and ¾ cup water. Blend until completely smooth. 
In a large bowl, combine the salad ingredients, half the roasted chickpeas and the dressing. Sprinkle with additional nutritional yeast. Top with remaining roasted chickpeas. Grind black pepper over it, and serve immediately.
---

Patient Spotlight: Dannielle Logan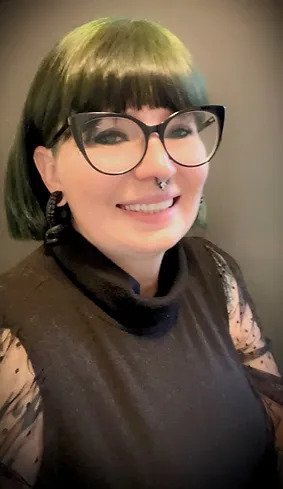 Licensed Professional Counselor Dannielle Logan is the founder and owner of Mendolia Behavioral Health, a practice that provides individual and group therapy services to people of all ages. Dannielle specializes in trauma and domestic violence, but welcomes a wide range of clientele. The practice has three therapists. Mendolia Behavioral Health accepts commercial insurances and provides most services via telehealth, but it does have some in-person appointments available. Dannielle is now accepting new telehealth clients. Learn more at mendoliahealth.com(opens in a new tab)
This fall, Dannielle and Dr. Kirsten Lin will host educational sessions about medical trauma. The online medical trauma support group is slated to run 7-8 p.m. Wednesdays starting Sept. 13 through November. Topics to be covered will include the broken healthcare system, advocating for your physical and mental health needs, the basics of PTSD, how medical trauma can lead to PTSD, health issues specific to women, and more. More information on dates and how to register will be featured in future newsletters. 
Dannielle has been a DCPP patient for years and sought out a direct primary care practice because of her experiences with medical trauma. Having been ignored by doctors before, Dr. Lin "has been the first doctor to ever listen to me," Dannielle said. Dr. Lin has been by Dannielle's side through testing and diagnosis. No matter her insurance, Dannielle said that she would always choose DCPP.
Would you like to be spotlighted? Do you know another DCPP patient who would make for a great profile? Let us know, and you could be featured in a future newsletter. 
​