September 2022 - New Season, New Beginnings
How is summer almost in the rearview mirror and fall is stretched out before us? With each seasonal transition comes a moment for personal transformation and healing. Take this time to reflect on what is serving you … and what if something is not? Follow the way of the trees and let the dead leaves drop. Allow autumn to share its joy with you from colorful foliage to pumpkin-spice everything! What brings you contentment as the days grow shorter and the evenings a little cooler? No matter what September may have in store, know that we are here and ready to help you feel your best.
---

Updates from Our Docs
ICYMI:Dr. Ashley Loughner, DO,Dr. Rebecca Byard, MD, and Dr. Lela Dougherty, MD are currently accepting new patients at their respective practices. Know someone who might be a good fit for direct primary care? (Aren't we all?) Share the news with them and let's bring healthcare to the people – without the hassle! 

Join Dr. Loughner for a fun-filled PINK day! It's the 11th annual community celebration/festival and fundraising event for the Breast Cancer Research Foundation in her hometown of Leechburg. Join the festivities on Sept. 17 on Market Street. Learn more at leechburgpinkday.com.

Mark your calendars for the Health & Wellness Event on Sept. 18. Dr. Loughner will be there providing free blood pressure checks from 1-4 p.m. at 1493 Butler Plank Road, in Glenshaw, Pennsylvania. Come say hello and enjoy raffles, refreshments, yoga and more! 

Love farmers' markets?Dr. Byard will be at the Green Tree Farmers' Market from 4-7 p.m. Sept. 22. Come visit her in the community tent. Then join Dr. Natalie Gentile and Dr. Loughner from 3-7 p.m. Sept. 27 at the Lawrenceville Farmers' Market! They will be providing flu shots to anyone who is interested.

Did you know: Dr. Gentile's new venture, Rebel Wellness, LLC, will be opening in 2023! Until then, you can check out the pop-ups happening in September and join in the fun.
​
---

Walk with our Docs
You don't have to be a Direct Care Physicians of Pittsburgh patient to walk with our docs. You can ask questions, learn more about their practices and mingle with new friends! Walk with a Doc is free and open to the public. 
​
---

Flu Shot Clinics
Getting a flu shot doesn't have to be hard! DCPP doctors have planned a series of flu shot clinics this fall across the region to help you and your family. To find one near you, check out the "Events" page on directcarepgh.com(opens in a new tab) and register for a clinic of your choice. You also can schedule an in-office appointment with your doc to get your yearly flu shot.
---

Stay Up to Date: COVID-19 and Monkeypox
We're here to help you keep track of the latest health guidelines. The DCPP doctors have worked together to create online resources where you can learn about the latest on COVID-19(opens in a new tab) and Monkeypox(opens in a new tab). When in doubt, check it out!
---

DCPP News
---

Recipe of the Month: Upgrade Your Avocado Toast
Adapted from "11 Easy Ways to Fancy Up Your Avocado Toast,"(opens in a new tab) here are three of our favorites, recommended by Dr. Lin. (Click the link above for the rest!)
Smokey and savory: Get your dose of healthy fats by topping your avocado toast with chopped almonds and a drizzle of smoked olive oil or smoked balsamic vinegar. Feeling even more adventurous? Try smoked almonds, instead.
Sweet and tangy: Try some sliced strawberries on your avocado toast and drizzle them with balsamic vinegar.
South of the Border: Salsa, anyone? Top your avocado toast with some salsa and crushed tortilla chips that use up those delicious crumbs at the bottom of the bag.
---

DCPP Patient Spotlight: Sue Rose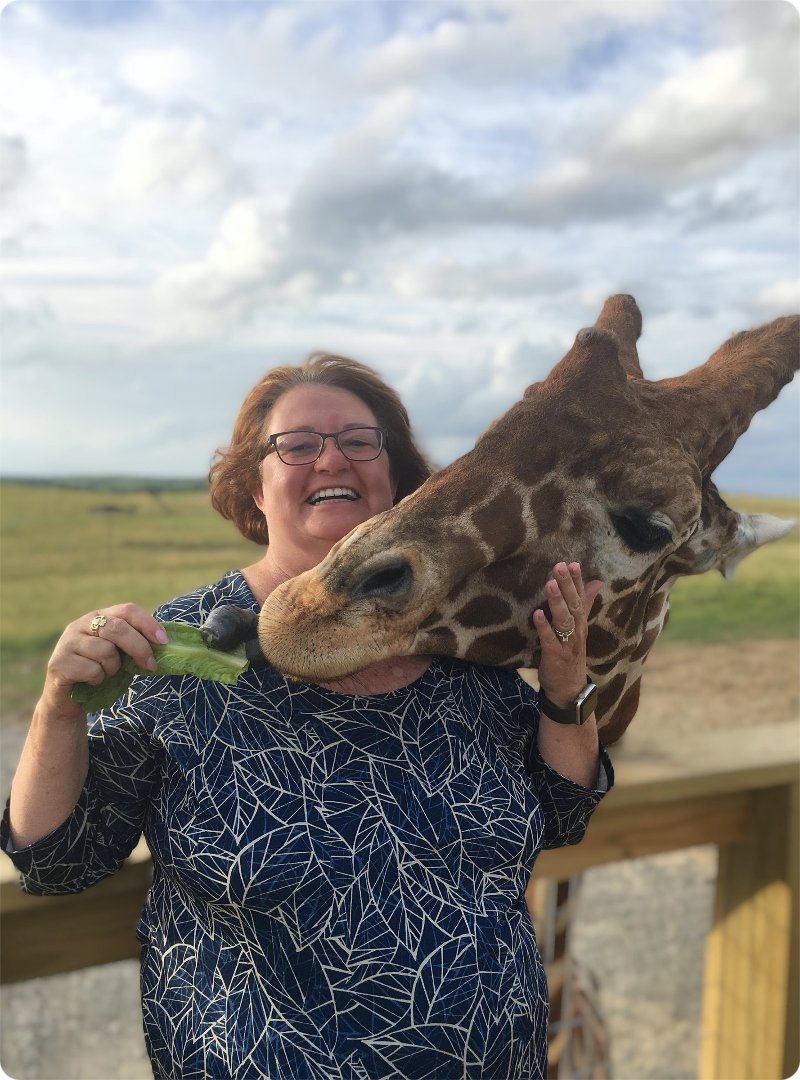 Sue Rose began her health and life coaching practice, La Paix Coaching, after improving her own health and well-being. As a certified health coach, Sue specializes in helping clients over the age of 50 to reframe the ways in which they think about aging. As Sue says, growing old doesn't have to be unpleasant -- you can create a life that satisfies you as you age. Much of her practice includes working with her clients on changing their habits.
"Small hinges swing big doors," Sue says. She believes that the tiniest of habit changes can make a big difference in someone's life. 
To learn more about Sue and La Paix Coaching, visit lapaixcoaching.com and lapaixseniorcoaching.com. 
Would you like to be spotlighted? Do you know another DCPP patient who would make for a great profile? Let us know, and you could be featured in a future newsletter
​