Skip Main Content

OCTOBER 2023 - Fall into Healthy Habits!
Spooky season may be upon us, but there's nothing scary about preventative care! In fact, staying current with updated vaccines, blood work and tests like mammograms and colonoscopies are ways to stay healthy and happy. In this month's newsletter, we are breaking down for you the latest information around all the vaccines you need to know about, where to sign up for support when you need it, delicious fall recipes and more. There's nothing scary about that! 
---

The Latest Vaccine Information
Updated COVID-19 vaccines:  COVID vaccines are here. Dr. Natalie Gentile, Dr. Emily Scott and Dr. Ashley Loughner will have them available at their offices. Please schedule with your DCPP physician today. 
Does insurance cover the COVID-19 vaccine? Most insurances will cover the vaccine at DCPP, but it's important to check with your physician first for support with evaluating your insurance's coverage. Most pharmacies now have the vaccine, as well. We cannot predict which plans will cover the vaccine so it's always important to contact the pharmacy first to check about coverage. Visit this website to find the vaccine options near you.
What if I don't have insurance? Can I still get the COVID-19 vaccine? It appears that, since this COVID vax is now part of routine use, it's not being covered or offered at a lower cost. Learn more here and talk with your DCPP doctor to discuss your options.
The RSV vaccine has arrived: The FDA has approved two new RSV vaccines for older adults. They are currently available at several pharmacies. People can visit their local pharmacy's website for more information. It can be given concurrently with a flu shot but not with a COVID-19 vaccine. Talk to your DCPP doctor to see if it's a good choice for you. 
Flu Shot Clinics
Lawrenceville Farmers Market: 3-7 p.m. Tuesday, Oct. 24. 

Patients can schedule online

for an appointment for a flu shot with Dr. Gentile's nurse Diane at her practice in the East End. 
DCPP Allison Park with Dr. Kirsten Lin will be offering flu shots (both regular ones for ages 6 months to 64 years and high-dose ones for those 65 and older) from 10 a.m. to 3 p.m. Mondays through Thursdays by appointment.

Sign up for an appointment online

.
#DidYouKnow: Newest DCPP doc Dr. Emily Scott now seeing patients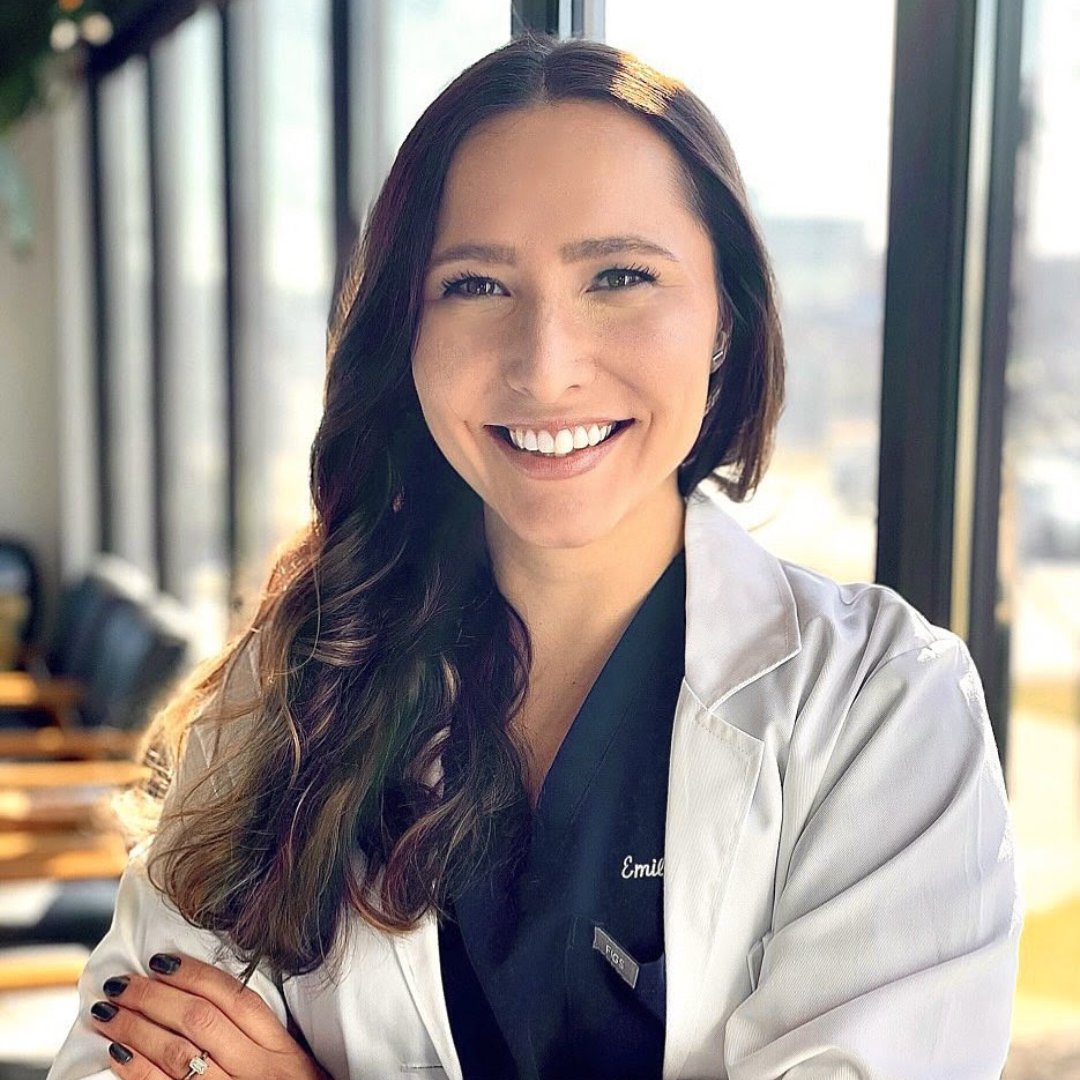 Dr. Emily Scott (she/her) is a doctor of Osteopathic Medicine with specialties in primary care, sports medicine and preventative medicine. She is currently accepting meet-and-greet appointments. Her practice is located at 201 S Highland Ave. #101 in Pittsburgh's East End. 
"I am so thrilled to be a part of DCPP to bring accessible primary care and non-surgical orthopedic care to Pittsburgh," Dr. Scott says. "It truly is a dream to be able to treat the whole patient from acute ankle sprains to ultrasound guided injections, chronic disease management and prevention – and everything in between – in a setting that provides a higher quality of care for the patient."   
Welcome, Dr. Scott, to the DCPP family!
#ICYMI: Dr. Ashley Loughner and Dr. Rebecca Byard also are accepting new patients at their practices in Wexford and Mt. Lebanon, respectively. Dr. Loughner is now seeing patients once a week at the Allison Park office, as well. In honor of Dr. Byard's two-year anniversary, she will be waiving her registration fee for new patients for a selected period of time,
Congratulations, Dr. Byard on your two-year anniversary with DCPP! 
To mark this milestone, she will offer a free registration fee (a $100 value) all month for new patients. (Only one per household.) Connect with Dr. Byard to learn more.
Congratulations, Dr. Gentile, on your four-year anniversary in direct primary care: She opened her first direct primary care practice in September 2019.
---

 Online Medical Trauma Support Series 
Register for Dr. Lin's Medical Trauma support series with Dannielle Logan, LPC, a mental health counselor and owner of Mendolia Behavioral Health. In this weekly online series, they address the broken healthcare system, advocating for your physical and mental health needs, the basics of PTSD, how medical trauma can lead to PTSD, health issues specific to women and more.  
"We hope to provide a safe forum for participants to share their experiences and receive valuable guidance about how to navigate the healthcare system," Dr. Lin said.
WHEN: Wednesdays
TIME: 7-8 p.m.
REGISTER: Call 724-919-2758
The series runs through November.
---

Farmers Market Season is (almost!) over:
Visit Dr. Byard at the Greentree Farmers Market from 4-7 p.m. Thursday, Oct. 5. The market is located at 895 Greentree Road in the Green Tree Park lower parking lot. She will provide free blood pressure checks.
---

DCPP in the News
Dr. Scott was recently featured on Case Specific Nutrition's podcast discussing PCOS, stress and chronic illness, hormones and much more.

CLICK HERE

to listen. 
Dr. Gentile has a regular segment on KDKA-TV's talk show, "TALK Pittsburgh." See her segment at 3 p.m. every other Wednesday to discuss the health issues that matter most to you! If you missed them,

watch her latest segments on the CBS Pittsburgh website

.
---

Recipe of the Month: Dr. Gentile's Game Day Chili and Cheater Cornbread
Chili:
Ingredients:
3 cloves minced garlic
½ package of Trader Joe's soy chorizo (or your favorite brand)
1 can crushed tomatoes (28 oz)
1 jar of your favorite salsa
1 can of black or kidney beans
1 can of corn (or half a bag of frozen corn)
Instructions:
Saute garlic and chorizo in a pot with some olive oil for 3-4 minutes 
Add in tomatoes, salsa, beans and corn
Simmer for 15-20 minutes
Enjoy! 
Cornbread: 
Ingredients:
1 box of Trader Joe's cornbread mix
½ cup avocado oil 
1 vegan egg substitute (like Bob's Red Mill)
Instructions: 
Mix and bake according to the box
Top chili and cornbread with your favorite vegan "cheez" shreds or sour cream and enjoy! 
---

Patient Spotlight: Would you like to be in the spotlight?
Patient Spotlight is our monthly feature where we highlight the stories of our DCPP patients and what direct primary care means to them. From corporate work to creative endeavors, we're so inspired by our DCPP family. 
Would you like to be featured in an upcoming newsletter? Please let your DCPP doc know!
Would you like to be spotlighted? Do you know another DCPP patient who would make for a great profile? Let us know, and you could be featured in a future newsletter. 
​