SEPTEMBER 2023 - New Season, New Solutions!
With summer drawing to a close and routines changing with school, work and fall activities in the mix, the Direct Care Physicians of Pittsburgh doctors are here to make sure that everyone stays healthy! From updates on RSV vaccines, COVID-19 boosters and flu shot clinics to youth sport physicals, if you have a need this fall, we have a solution. Let's make the transition to fall full of beautiful new adventures.
---

Stay up to date on vaccine information
The RSV vaccine has arrived: The FDA has approved two new RSV vaccines for older adults. They will likely be available for use in late fall. It can be given concurrently with other vaccines, including the COVID-19 and flu shots. (source: CVS)
Talk to your DCPP doctor to see if it's a good choice for you. Your doctors also can help you navigate questions regarding coverage of the shot under Medicare D and commercial insurance plans.
Flu Shot Clinics
Dr. Scott: 3 to 7 p.m. Tuesday, Sept. 26, at the Lawrenceville Farmers Market (where she'll be joined by Dr. Gentile), 9 a.m. to 1 p.m. Saturday, Oct. 21, at the Bloomfield Farmers Market and 3-7 p.m. Tuesday, Oct. 24, at the Lawrenceville Farmers Market.
Dr. Byard: 11 a.m.-2 p.m. Friday, Sept. 22, at the Mt. Lebanon Library
Dr. Gentile: 3-7 p.m. Tuesday, Oct. 24, at the Lawrenceville Farmers Market.

Patients can schedule online

an appointment for a flu shot with Dr. Gentile at her practice in the East End. 
DCPP Allison Park with Dr. Kirsten Lin will be offering flu shots (both regular ones for ages 6 months to 64 years and high-dose ones for those 65 and older) from 10 a.m. to 3 p.m. Mondays through Thursdays by appointment.

Sign up for an appointment online

.
COVID-19 boosters: Stay tuned for more information about the new COVID-19 booster. It's expected to be released mid-September.
#DidYouKnow: Newest DCPP doc Dr. Emily Scott now seeing patients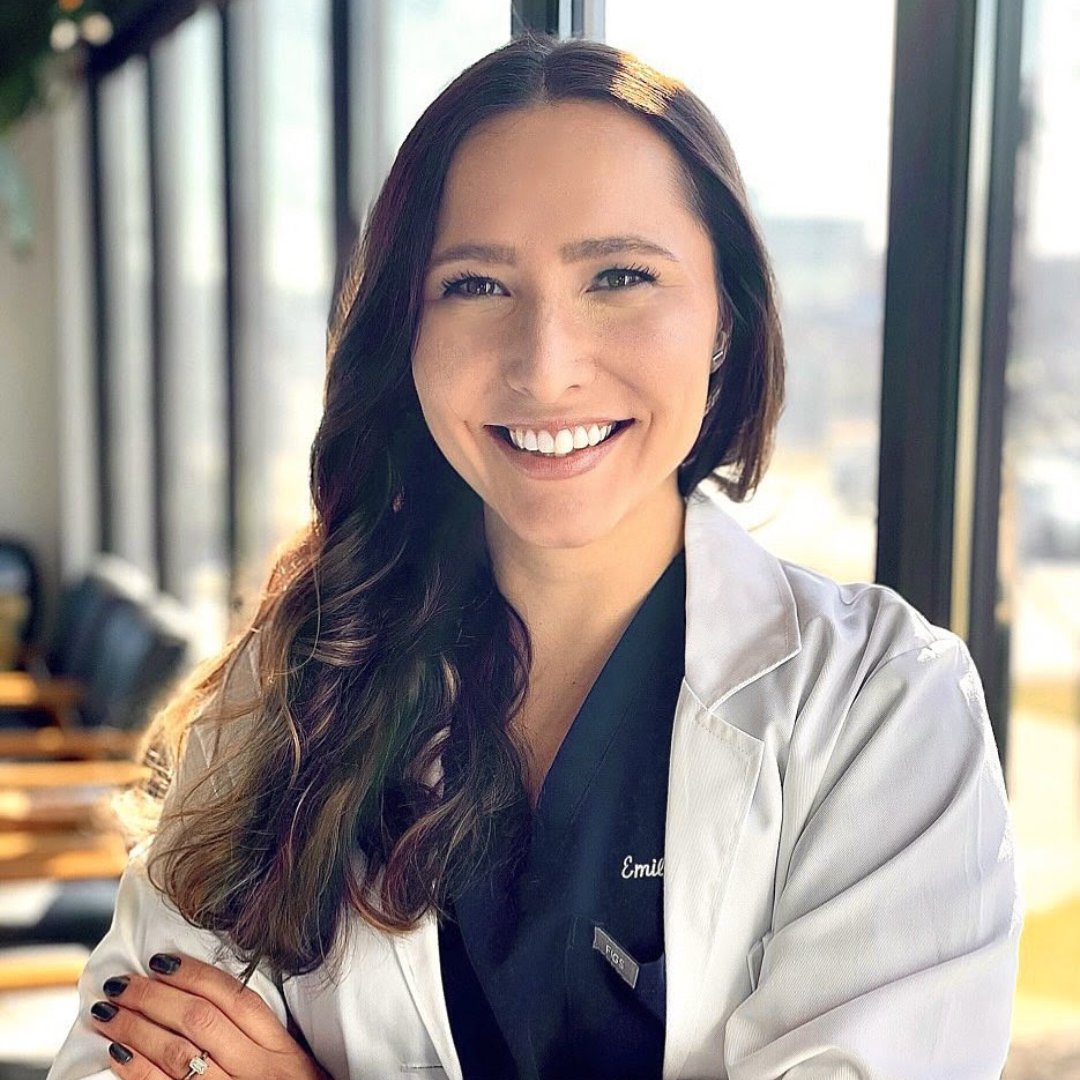 Dr. Emily Scott (she/her) is a doctor of Osteopathic Medicine with specialties in primary care, sports medicine and preventative medicine. She is currently accepting meet-and-greet appointments. Her practice is located at 201 S Highland Ave. #101 in Pittsburgh's East End. 
"I am so thrilled to be a part of DCPP to bring accessible primary care and non-surgical orthopedic care to Pittsburgh," Dr. Scott says. "It truly is a dream to be able to treat the whole patient from acute ankle sprains to ultrasound guided injections, chronic disease management and prevention – and everything in between – in a setting that provides a higher quality of care for the patient."   
Welcome, Dr. Scott, to the DCPP family!
#ICYMI: Dr. Ashley Loughner and Dr. Rebecca Byard also are accepting new patients at their practices in Wexford and Mt. Lebanon, respectively. Dr. Loughner is now seeing patients once a week at the Allison Park office, as well. In honor of Dr. Byard's two-year anniversary, she will be waiving her registration fee for new patients for a selected period of time.
---

Mark Your Calendar: Online Medical Trauma Support Series Kicks Off This Month
Registration is open for Dr. Lin's new Medical Trauma support series with Dannielle Logan, LPC, a mental health counselor and owner of Mendolia Behavioral Health. In this weekly online series, they'll address the broken healthcare system, advocating for your physical and mental health needs, the basics of PTSD, how medical trauma can lead to PTSD, health issues specific to women and more. 
"I talk to patients every day who have experienced some type of trauma while trying to access care within the large health systems," Dr. Lin says.  "We hope to provide a safe forum for participants to share their experiences and receive valuable guidance about how to navigate the healthcare system."
The first session is 7-8 p.m. Wednesday, Sept. 13. The series runs through November.
---

Updates from our docs: Community News
#ICYMI: The Allegheny County Medical Society held its inaugural event at Longue Vue Club on Aug. 9. Its Women In Medicine committee welcomed keynote speaker Dr. Margaret Larkins-Pettigrew, OB/GYN. The goal of this new committee is to facilitate relationship building between women physicians in the Greater Pittsburgh region, promote mentorship, work toward equity in the workplace, provide leadership opportunities for women and to help women advocate for their needs (like maternity leave). "Launching this group has been one of my major goals as an ACMS board member," says Dr. Lin, DCPP co-founder. "I'm so excited to see it come to fruition." This event was one of the most well-attended in recent ACMS history, Dr. Lin says.
Walk with a Doc: Join Dr. Gentile as she rounds out her Walk with a Doc program for another season. For September, she's partnering with Case Specific Nutrition and Drayer Physical Therapy Institute for weekly Friday morning walks. Meet at the entrance of Highland Park at the water foundation at 9:30 a.m. Sept. 8, 15, 22 and 29 to join her for a walk. The event is always free and open to the public.
It's Farmers Market season: Come say "hi" to Dr. Byard at the Greentree Farmers Market from 4-7 p.m. Sept. 7. The market is located at 895 Greentree Road in the Green Tree Park lower parking lot. She will provide free blood pressure checks and loves to connect with community members.   
Dr. Gentile and Dr. Scott had a great time at Pittsburgh VegFest: This annual outdoor summer food festival brought together plant-based favorites with music, vendors and more on Aug. 5 in North Side's Allegheny Commons Park. Dr. Gentile hosted a special Walk with a Doc before the event began, along with having a table at the event. Dr. Scott joined her to meet and greet festival goers and helped everyone limber up before the walk.
---

It's Time for Sports Physicals
Back-to-school physicals now available with DCPP docs:  And you don't have to be a DCPP member to take advantage of this helpful service – so please spread the word to your friends and family. 
Whether children are in need of physicals for sports, school or camp, we're here to make sure they can safely attend. Sports physicals are required by the PIAA (Pennsylvania Interscholastic Athletic Association).  
School/Sports Physicals include:
Evaluation of medical and family history that may contribute to risks associated with sports participation 
Evaluation of any sports-related complaints
Assessment of vital signs (blood pressure, heart rate, respiratory rate, blood oxygen exam, height, weight)
Examination of heart, lungs, eyes, ears, nose, throat, neurologic evaluation and evaluation of joints and musculoskeletal system such as joint mobility
Book an appointment now: 
---

DCPP in the News
Dr. Scott recently weighed in on the health effects of the "Barbie feet challenge." The viral trend of trying to mimic Barbie's tiptoe stance may have harmful results. Check out the healthnews.com story to see what Dr. Scott has to say about it.
Dr. Gentile has a regular segment on KDKA-TV's talk show, "TALK Pittsburgh." See her segment at 3 p.m. every other Wednesday to discuss the health issues that matter most to you! If you missed them, watch her latest segments on the CBS Pittsburgh website.
---

Recipe of the Month: Kids in the Kitchen with Dr. Gentile
Chickpea Chocolate Chip Cookies
Ingredients: 
1 15 oz can chickpeas, rinsed and drained
1/2 cup smooth almond butter or cashew butter, unsalted
1/3 cup maple syrup or agave syrup 
2 teaspoons vanilla
1/2 teaspoon baking soda
1/2 teaspoon baking powder
1/2 teaspoon salt
1/2 cup dark chocolate chips
Directions:
Preheat the oven to 350 degrees. Add the chickpeas and nut butter into a food processor and blend on high for 1 minute. Add the maple syrup and vanilla and continue to blend for 2-3 minutes, scraping down the sides every minute. You want the mixture to be entirely free of any lumps. Add the baking soda, baking powder and salt – then blend for 30 seconds. Test the temperature of the batter, and if necessary, let it cool before adding the chocolate chips. When blending for a long time, the mixture can get warm and cause the chocolate to melt slightly. Once cooled, stir in the chocolate chips. Drop rounded tablespoons of cookie dough onto a baking sheet. The cookies will spread just slightly so be sure to leave a few inches of space between each cookie. Bake for 12-14 minutes until the cookies have browned on the edges. Enjoy!
---

Patient Spotlight: Paige Novick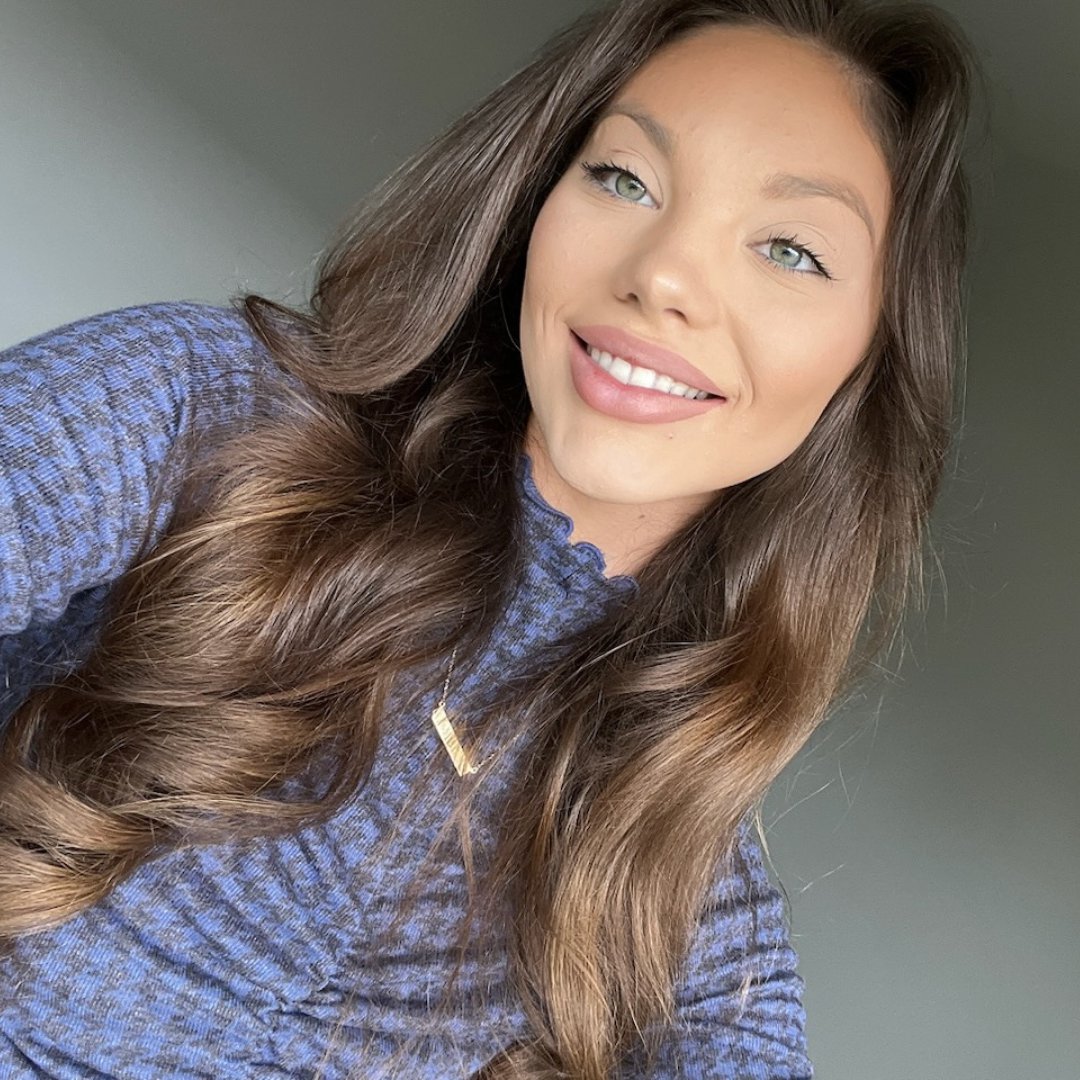 Paige Novick is the owner and tattoo artist at Ethereal Studio in Lawrenceville, one of the few women-owned tattoo shops in the city. With more than five years of experience, Paige specializes in fine line and micro-realistic tattoos. She's enjoyed art from a young age and naturally gravitated toward an industry that allows her to express her artistic freedom. 
Paige found DCPP through its Instagram page (@directcarepgh) and via mutual friends. She says she's had a wonderful experience at DCPP because it feels like a personal doctor's visit experience where you feel cared for and seen. She appreciates DCPP's open environment and Dr. Lin's compassion. 
You can find and follow Paige's shop, Ethereal Studio, on Instagram at @etherealstudiopgh.
Would you like to be spotlighted? Do you know another DCPP patient who would make for a great profile? Let us know, and you could be featured in a future newsletter. 
​